Freemasons of the Central Leatherstocking Masonic District, located in the Leatherstocking Region of upstate New York. The district is composed of Constituent Lodges of the Grand Lodge of Free & Accepted Masons of the State of New York. This is www.LeatherStockingMasons.org/ and now the official site. If you would like an account to collaborate here and submit articles for your lodge, please contact Bruce Van Buren.
Trifold for CL District Tri Fold 2018 2019. This is also contained herein which may be more current. Jump to News.
District E-Mail
The Central Leatherstocking Masonic District uses a Google Group for its' internal, district-wide communications for announcing events. This list is moderated, and can be joined by invitation only. If you are a member of the LS District, or another interested Mason, you can contact the Group Owner and submit your request to join.
See the forum on this site for discussion.
Google+ Group
To log in to the Central Leatherstocking Masonic District group, click here.
2018 DDGM Official Visits
See the
calendar
for times and additional information.
9/25/18 – Schoharie Valley
10/1/18 – Oneonta
10/8/18 – Schenevus Valley
10/16/18 - Otsego
10/22/18 – Cherry Valley
10/24/18 – Farmers
10/26/18 – Ad Orientum Committee
11/6/18 - Cobleskill
11/19/18 - Laurens
12/6/18 – Delaware River 7:30pm in their new lodge building located at 37 Meredith St
Past Official Visits
2018 Official Visits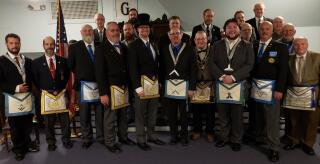 2016 Official Visits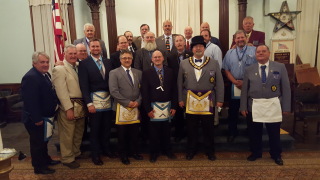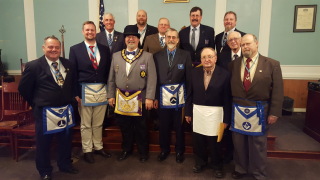 MASONIC EDUCATION
Contact R:.W:. Randy R. Rathka, GS, to schedule:
Masonic Development Course (MDC) - All
Road to the East - Officers
The Master's Chair – Incoming and current Masters
Road to the East Course
Any Master Mason may participate! Wardens need to take this course.
The "Road To The East" is a Prospective Master's Training Seminar. Designed for both First-time and Past Masters who are destined for the East.
All Prospective Masters are encouraged to complete the "Road To The East" Lodge Officer Training Program. The majority of the materials for the program are contained within "The Twenty-four Inch Gauge". Read the "Table of Contents" and Session Overviews for information on Training and Course Materials. Other reference materials are the "Masonic Law of New York" (Constitutions 1991), "The Standard Work and Lectures" (Ritual Book), and the "The Monitor" (Book Six 1993), copies of which are available in each Lodge, or may be ordered from Lodge Supplies.
If members want a 24 in gauge , they should visit the grand lodge site and order their own. Otherwise, they can bring their lodge copy; 2006 copyright and newer only.
The District Association will pay for any Junior or Senior Warden who completes the program.
Special Events
See the calendar for current dates.
| | | |
| --- | --- | --- |
| TBD | 6:30 pm | RW Association Meeting at Schenevus Valley Lodge |
District Association
Officially known as the Otsego-Schoharie Masonic District Association it is referred to as the District Association. It also has the following aliases Central Leatherstocking Masonic District Association, Otsego-Schoharie Masters and Wardens Association and Central Leatherstocking Masters and Wardens Association.
The purpose is to provide a common vehicle for the exchange, dissemination, and implementation of ideas beneficial to the several lodges within the Central Leatherstocking Masonic District, to provide each lodge within the district a voice in making those decisions, to develop inter-lodge relationships, to foster leadership development, to support the District Deputy Grand Master in carrying out his responsibilities and endeavors, to purchase the aprons for the incoming District Deputy, Staff Officer, and Assistant Grand Lecturers if their respective lodges cannot afford them, to act as an informational repository for masonic artifacts and to adhere to the precepts of the Grand Lodge Of Free And Accepted Masons in the State Of New York.
For District Association Officers see LSMD Leadership
District Association Meetings
Association meeting is followed by the Masonic Charities Corp.
1st Wednesday of March, June (Annual), September, and December
Minutes
News